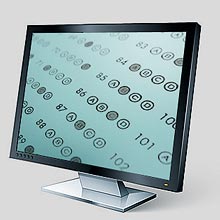 Low Risk Neonatal Online Practice Examination
These tests have 175 questions.
The purpose of this practice test is to simulate an actual NCC Certification Exam. The practice test uses the same question format as a certification exam.
This online practice test will expire one year after purchase date OR after you have taken and finalized for score two times.
For information on how online practice tests work - see the Test Center main page.
Returns: There are NO refunds or exchanges for any CCPR Study Workbooks or Online Modules.
© 2019 by The Center for Certification Preparation and Review (CCPR).
All rights reserved.
This Practice Exam and the individual contributions contained in it are protected by copyright by the Publisher (except as noted herein). No part of this electronic publication may be reproduced or transmitted by any means, electronic or mechanical, including photocopying, recording, or otherwise, without written permission from the publisher. For information, write The Center for Certification Preparation and Review (CCPR), PO Box 827, Michigan City, IN 46361-0827.
Below is a listing of the content areas covered on this practice exam.
Mother/Fetus
Assessment & Evaluation of Intrauterine Environment
Maternal Factors & Complications Affecting the Fetus/Neonate
Newborn
Focus of the newborn section will be on physical examination techniques, procedures and findings, as well as assessment and management of normal and abnormal findings and identification of potential complications.
General Physiologic Assessment
- Gestational Age
- Clinical Laboratory & Diagnostic Data
- Thermoregulation
- Behavioral/Development
Physical Assessment & Management of Complications
- Systems (Cardiac, Respiratory, Gastrointestinal, Integumentary, Musculoskeletal, Head, Ears, Eyes, Nose, Throat, Hematopoietic, Neurological, Immune System, Endocrine/Metabolic, Genitourinary)
- Genetic Disorders
- Hyperbilirubinemia
- Perinatal Substance Abuse
General Management
Resuscitation & Stabilization
Neonatal Nutrition, Feeding & Lactation
Pharmacology
Family Integration
Role Adaptation
Discharge Planning/Home Care
Professional Issues
including: Evidence Based Practice,
Legal/Ethical/Communication Issues,
Research, Patient Safety
Featured Tests & Materials:
2018 Low Risk Neonatal Online Practice Exam
more Online Tests...
CCPR is an independent not for profit organization and is solely responsible for development of CCPR products. Utilization of any CCPR can serve as one way to prepare for NCC certification. Participation does not imply a guarantee that certification will be achieved.
Every effort is made to insure the information in the CCPR products is accurate, however, CCPR disclaims any responsibility for any errors or omissions they may contain.
NCC has no responsibility for the development of CCPR products, but has provided authorization to reprint competency statements and test outlines where appropriate.