Electronic Fetal Monitoring Online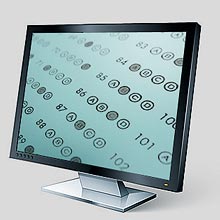 Practice Exam

Tests have 100 questions.
The purpose of CCPR practice tests, are to simulate an actual NCC Certification Exam. CCPR practice tests use the same question format as NCC certification exams.
CCPR online practice tests will expire after they have taken and finalized for score two times OR one year after purchase date.
For information on how online practice tests work - see the Test Center main page.
Returns: There are NO refunds or exchanges for any CCPR Study Workbooks or Online Modules.
© 2020 by The Center for Certification Preparation and Review (CCPR).
All rights reserved.
This Practice Exam and the individual contributions contained in it are protected by copyright by the Publisher (except as noted herein). No part of this electronic publication may be reproduced or transmitted by any means, electronic or mechanical, including photocopying, recording, or otherwise, without written permission from the publisher. For information, write The Center for Certification Preparation and Review (CCPR), PO Box 827, Michigan City, IN 46361-0827.
Below is a listing of the content areas covered on this practice exam.
Electronic Monitoring Equipment
External and Internal
Artifact
Signal Ambiguity
Failure and Troubleshooting
Physiology
Uteroplacental
Factors Affecting Fetal Oxygenation
Pattern Recognition and Intervention
Fetal Heart Rate Baseline

Fetal Heart Rate Variability

Abnormal Uterine Activity

Fetal Dysrhythmias

Maternal Complications

Uteroplacental Complications

Fetal Complications

Fetal Heart Rate Accelerations

Fetal Heart Rate Decelerations

Normal Uterine Activity
Fetal Assessment Methods
Auscultation
Fetal Movement and Stimulation
Nonstress Testing
Acid Base Balance
Biophysical profile
Cord Blood
Professional Issues
Legal
Ethics
Patient Safety
Quality Improvement
Featured Tests & Materials:
EFM Competency Assessment Toolkit
2019 Inpatient Obstetric Nursing Online Practice Test
2019 Electronic Fetal Monitoring Online Practice Test
Electronic Fetal Monitoring Online Practice Test 21A
more Online Tests...
CCPR is an independent not for profit organization and is solely responsible for development of CCPR products. Utilization of any CCPR can serve as one way to prepare for NCC certification. Participation does not imply a guarantee that certification will be achieved.
Every effort is made to insure the information in the CCPR products is accurate, however, CCPR disclaims any responsibility for any errors or omissions they may contain.
NCC has no responsibility for the development of CCPR products, but has provided authorization to reprint competency statements and test outlines where appropriate.